Notafication Installation Guide
Standard Instructions
Copy and paste your unique Notafication pixel code into the Header File of your website before the closing < /head > tag.
You can locate your unique code by navigating to Your Dashboard > Install or by clicking here.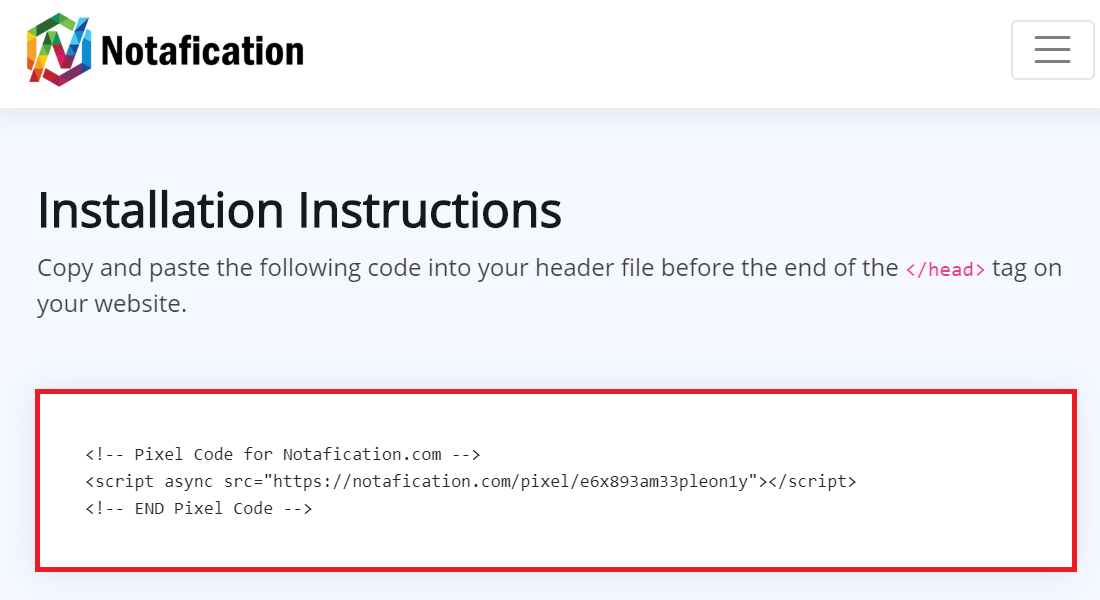 After you have installed the code on your website you can visit the installation page and next to Installation History select the Refresh button. If you have installed your code correctly you will see a green tick (✓) and the word Installed next to your domain name.